NO MORE SAYING ''MY BACK'S KILLING ME'' AGAIN!
Ever feel a sharp sensation on your back, leaving you immobilized and irritated?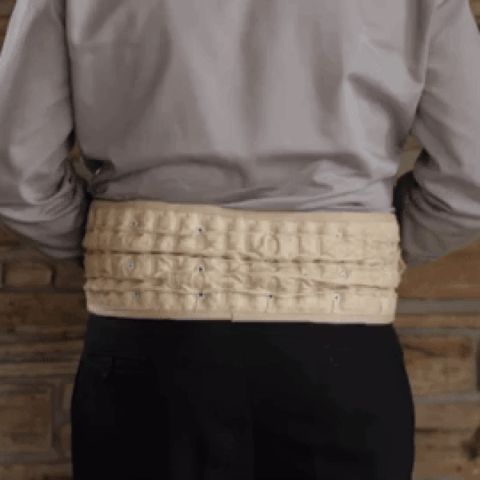 That's where
 

WonderBelt™
comes into help!
The spine and back support us in our daily life.
When back pain is not treated, it also leads to mental problems like poor focus, restless nights, increased stress, reduced productivity, and social impairment.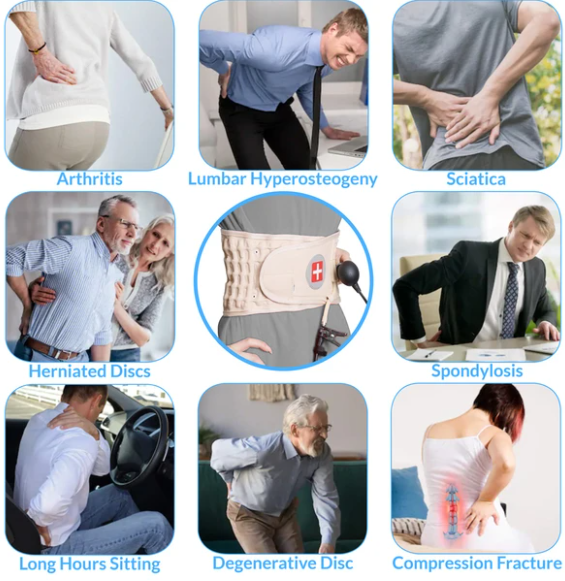 BENEFITS
Improve Posture: Reset your spine and reduce the pain caused by poor alignment.

Back Pain Relief: Stretches & relieves tight lower back muscles. It also relieves the pain from degenerative discs, hyperglycemia of lumbar vertebra, long time driving or sitting, scoliosis and anesthesiologists, and more. 

Amazing Support: Lumbar Traction reduces muscle fatigue and swelling, increases circulation and helps to give you immediate & lasting relief from the herniated disc, sciatica, and other back discomforts.

Versatile Use: Can be used during activities, or while resting and relaxing, such as walking, sitting, lying down, gardening, golfing, working, driving, etc...

Fits Most Waist: One size for 29 to 49-inch waists, light & portable
HOW IT WORKS
WonderBelt™ easily loosens tight muscles also eliminates back pain.
It also stabilizes & supports your spine and muscles.
With this kind of support, you'll stand taller and straighter, since it will help prevent you from slouching.
This doesn't just enhance your posture but also will help reduce strain on your spine.
You can't put a price on good posture. Our WonderBelt™
 has been shown to 
improve your back
within 1 week.
Our medical-grade quality belt has changed the lives of thousands who were suffering in extreme pain with:
✅ Spinal Stenosis
✅ Degenerative Discs
✅ Herniated/Slipped Discs
✅ Bulging Discs
✅ Sciatica
✅ Scoliosis
✅ 
Pinched Nerves
✅ 
Postpartum Back Pains
LESS PRESSURE MEANS LESS PAIN
HOW TO USE
Place WonderBelt™ around your midsection. The lower part of the belt should sit just above the upper part of your pelvic area.

Fasten the two ends of the belt together using the velcro

Turn the air valve clockwise, then attach the air pump to the valve

Continue to inflate the belt until it is fully inflated. When fully inflated, remove the nozzle from the belt

When you have finished using the belt, turn the air valve in a counter-clockwise direction to deflate 

FAQ
Can both men and women use it? 
- 

Yes! It's designed to fit around 

male

 and 

female

 bodies.
How long should I wear it for?
- 

You should use the belt daily for a minimum of 30 minutes per day.




If you start to feel any discomfort then take a short break from use.

 The best results are seen with 2-4 hours of continuous use per day
What is the size of the belt?
- It ranges from 29 inches (75cm) to 55 inches (140 cm).
Can I wear it under my clothes? Is it bulky?
- 

It is designed to be sleek and will fit under your clothing. However, for better comfort, it is advised to wear it over your clothing.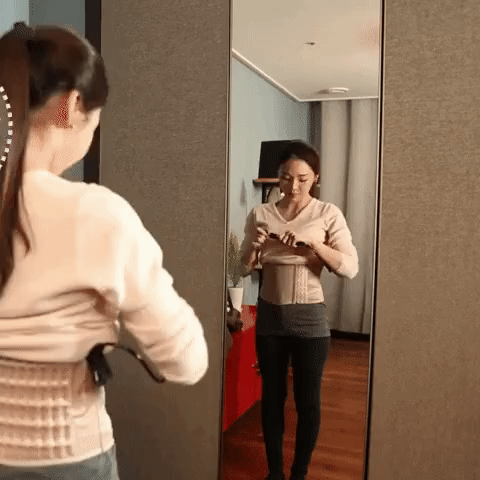 Package Includes:
1 x belt
1 x air pump
1 x extension strap
1 x user manual/guide
WHY IS WonderBelt™ THE BEST CHOICE?
✓ Best Traction and Decompression Belt(More Safe and Effective compared to others)
✓ Best Investment for you!
✓  Rated 5 Stars ⭐️⭐️⭐️⭐️⭐️
✓ Risk-FREE - More Affordable + It's FREE Shipping
✓ Effective for back and spinal pain.
✓ Live Stress-FREE 

✔️ Order Now & Relieved Back Pain Instantly! ✔️
FACEBOOK CUSTOMERS

ATTENTION: 

57% OFF

 + FREE GLOBAL SHIPPING ENDS AT 

MIDNIGHT

!
ONLY for the
First 200
 Customers Only
10 item limit per customer*
After, the rate will be reset to its original price.
-
SO, WHAT ARE YOU WAITING FOR?
Scroll Up and Click
 

'

Buy Now

'
 to
 try the WonderBelt™ - Traction and Decompression Belt today like thousands of people have already, and finally be able to
 end back pain instantly.
-
BEWARE of Imitation Devices*
-
Buy 2 or More and Get an 

EXTRA 10% Off

 with Discount Code: 

BELT10
*NOT SOLD IN STORES*
UPDATE: Due to the huge increase in social media attention and COVID-19, we're running extremely low on these, and delivery times might take 5-15 days, so hurry and Buy Now before it's all gone.  
*If you are not satisfied with your product, 
contact us
 and we will refund you*